Event is July 28 & 29, 2018
Facebook page
https://www.facebook.com/events/173913136529486/
We will be setting up a new process for vendors. You can still mail check and form, but we would prefer you emailed the form and paid through the gofundme page.
​
The gofundme is located at
https://www.gofundme.com/morgantown-pagan-pride-2018
We now have all the vendors we are going to take. If I have talked to you and you haven't gotten your form in, message me paganpridemorgantown@yahoo.com
​We are still doing ads in our program if you are interested let me know.
Volunteers are desperately needed for set up, security, and clean up.

FAQ

What is the difference between an information booth and sales booth?

Information booths are for groups that are mainly focused on spreading information, like Covenant of the Goddess or Appalachian Pagan Ministries. Their main focus is to educate rather to make a profit, though we like to give them an ability to make a little for the cause.
Powered by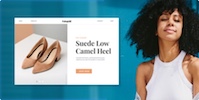 Create your own unique website with customizable templates.